Pet Cool Pad
Brief introduction(639):1. This product is used indoors. Please do not use it outdoors. 2. Please take care not to let children and children play on this product. 3. Please don't let children use empty bags as toys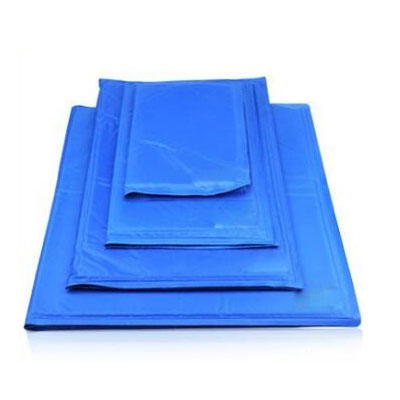 Ice mattress, the best pet products to help pets cool down in summer, the best-selling pet market, deeply loved by PET owners!
For safe use, please read the following:
1. This product is used indoors. Please do not use it outdoors.
2. Please take care not to let children and children play on this product.
3. Please don't let children use empty bags as toys
4. Make sure there is no damage before use.
5. If any damage is found, please stop using immediately.
6. Please don't let the pet bite the product.
7. Do not use or store near fire or water
8. Please keep it away from children, children and pets.
usage method:
1. Please put it in a ventilated place which is not directly exposed to the sun.
2. Please place it horizontally in a flat place
3. Please don't put this product in refrigerators and freezers.
4. Please do not place any items on the product to prevent the cooling effect from being reduced.
Method of cleaning and preservation:
1. Please wipe the dirt with wet cloth.
2. Please do not use alcohol, etc.
3. Please avoid direct sunlight and high temperature and humidity.